Red Light Therapy in Lutz FL

Red light therapy in Lutz FL is a therapeutic technique that uses red low-level wavelengths of light to treat skin issues, such as wrinkles, scars, and persistent wounds, among other conditions. It was discovered in the 90s being used by scientists to help with plant growth in space, they found the intense light from red light-emitting diodes to be a big help in promoting growth and photosynthesis of plant cells.
---
Multiple Benefits of Red Light Therapy in Lutz FL
In red light therapy, there are many different types. Red light beds found at salons help reduce cosmetic skin issues, like stretch marks and wrinkles. Red light therapy used in a medical office setting can be used to treat more serious conditions, like psoriasis, slow-healing wounds, and even the side effects of chemotherapy. These are some of the reasons why we think RLT is so important and why we offer Red Light Therapy in Lutz.
Most research shows that red light therapy removes some fat from your waist and arms. A 2-week study in 86 people at a U.S. clinic showed a great decrease in the waist (1.1 inches), hip (0.8 inches), and thigh circumference (1.2 inches). With thousands of studies published on red light therapy and 85%+ of these positive, it supports weight loss in many ways, the red light will reside in a narrow spectrum of visible sunlight that has therapeutic effects on the human body at the cellular level.
Red light will trigger the formation of small openings or pores in fat cells, which releases fatty acids known as lipids. One study found that just four minutes of exposure to 635nm red light caused 80% of lipids to be released from fat cells, and by six minutes, almost all of the fat had been released. Red light also appears to stimulate adipocyte apoptosis, which is the natural death of cells, and this can also cause the release of lipids stored within the cells.
It can also reduce cellulite which is excess subcutaneous fat or just fat that is just under the skin. It's a stubborn, persistent problem that can't really be fixed with exercise and fat loss alone but red light therapy has shown great promise in reducing it. So if you are looking to get rid of your own cellulite, we offer Red Light Therapy in Lutz FL.
---
How Red Light Therapy Can Help
Red light therapy promotes wound healing and tissue repair so it can help with scars and acne, it improves hair growth in people with androgenic alopecia, it can also stimulate the healing of slow-healing wounds, like diabetic foot ulcers, it can also reduce psoriasis lesions, if you have pain and morning stiffness due to rheumatoid arthritis, reduces some of the side effects of cancer treatments, including oral mucositis.
Red Light Therapy helps diminish scars and relieves pain and inflammation. At AllVitae Health & Chiropractic™ we love to use it to help our clients that are looking to contour their body with no diet or exercise or to sculpt stubborn areas around the waist. Contact us today to get your red light therapy at (813) 738-3888.
---
Before and After red light therapy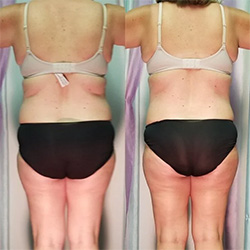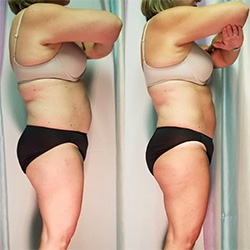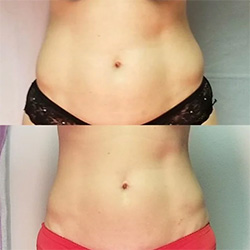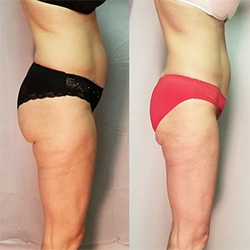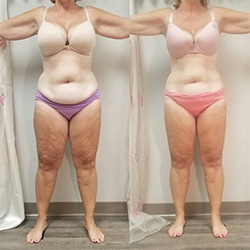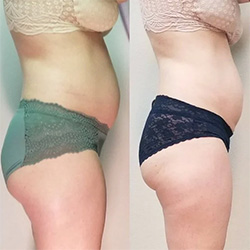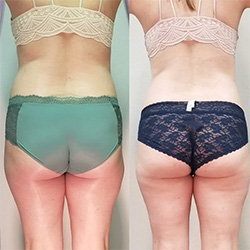 Monday
7:00am - 7:00pm
---
Tuesday
7:00am - 7:00pm
---
Wednesday
7:00am - 7:00pm
---
Thursday
7:00am - 7:00pm
---
Friday
7:00am - 7:00pm
---
Saturday & Sunday
Closed
Servicing All of Hillsborough and Pasco Counties!